While doing some research today on historical personages with 16th & 17th Century theatrical connections I discovered depictions of two men I believe are direct ancestors of Harvey Weinstein, producer of the 1998 film Shakespeare in Love (and a sexual predator arrested on May 25th, 2018 and charged with rape, criminal sex act, sex abuse, and sexual misconduct for incidents involving two separate women and subsequently arrested by the NYPD) and Louis CK—a notorious stand-up comedian with a compulsive habit of masturbating in front of female stand-up comics without their consent.
I realize that it may seem improbable and merely an outrageous exercise in fanciful speculation but please hear me out.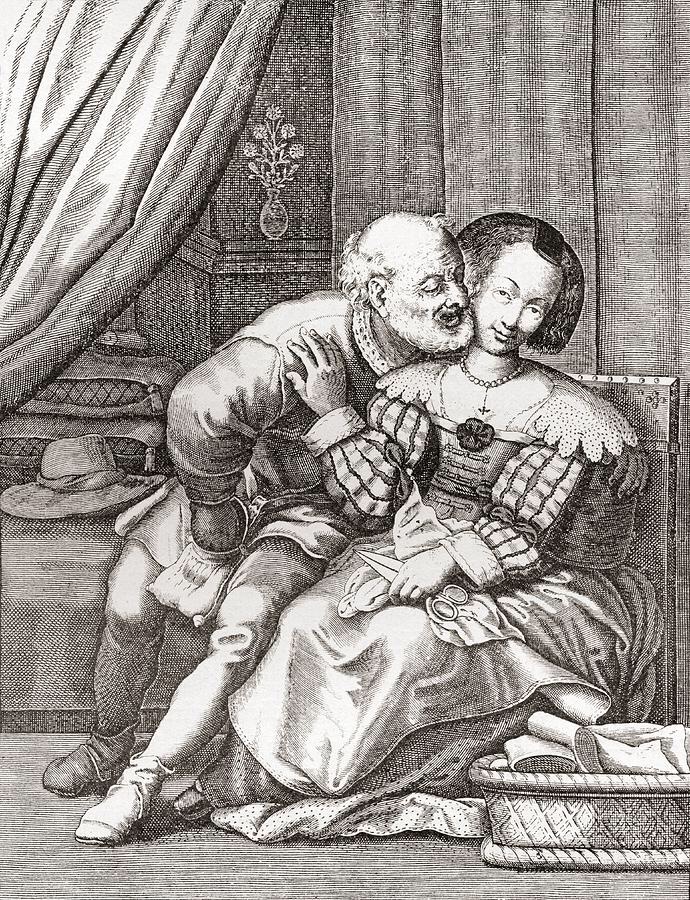 In this first image of an old rogue—whom I believe to be the ancestor of Harvey Weinstein—we can imagine him also as perhaps a patron of plays and interludes and Court masques, and he is a man of obvious privilege, reaching into his fat purse while leaning into a lady with lecherous intent and making unwelcome advances while groping her cheek with his beard. She is leaning away from him and turning her head with an outstretched arm and it seems the lady doth protest very much, methinks.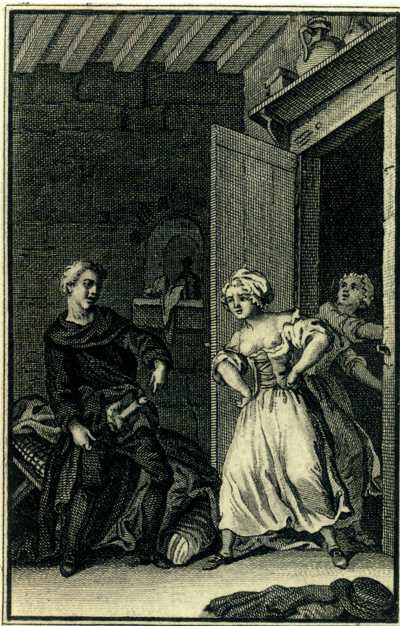 In this second image we witness a lusty knave masturbating before two lasses, whom I believe to be none other than Jane the Foole and Lucretia the Tumbler when they were just getting their start in comedy—and Lucretia, even with her breasts exposed, is clearly having none of it.
Jane the Foole (1543-1558) is believed to have been the first lady fool in England and would become a court jester for two wives of King Henry VIII (Catherine Parr and Anne Boleyn) and for King Henry's eldest daughter, Mary. Lucretia the Tumbler was a lady fool and a trained acrobat.
And now I'm imagining Lucretia's affair with a Jewish merchant from Venice and the daughter they would have that would pass her moxie down to her most recent descendant, Sarah Silverman…