It's my maternal grandmother's 96th birthday today and we're having our weekly telephone conversation. She's reminiscing about her youth, telling me stories rich with details preserved in her astonishing memory.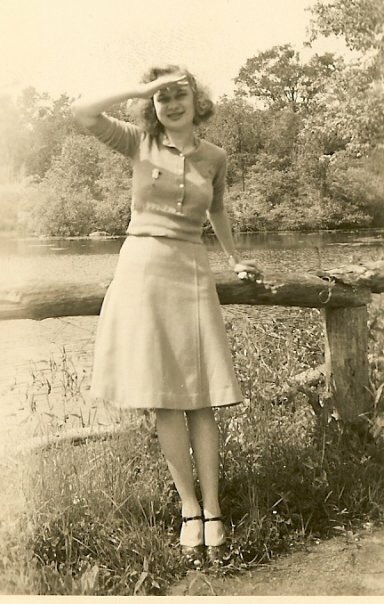 Grandma Helen tells me about the time she was an accounting clerk at the Sikorsky Aircraft Corporation in Stratford, Connecticut. Helen started working at the factory when she was twenty in 1942 and was employed until the end of 1944, during the time when Sikorsky was in constant production manufacturing helicopters for the war effort.
Helen and her co-worker, Olive Robillard, would have to work half days every Saturday and occasionally after they got off work the boss himself, Igor Sikorsky, would give the girls a lift in his Cadillac and drop them off at the corner of Broad and John Streets in downtown Bridgeport, right in front of D.M. Read—New England's largest department store known for its classy, upscale merchandise.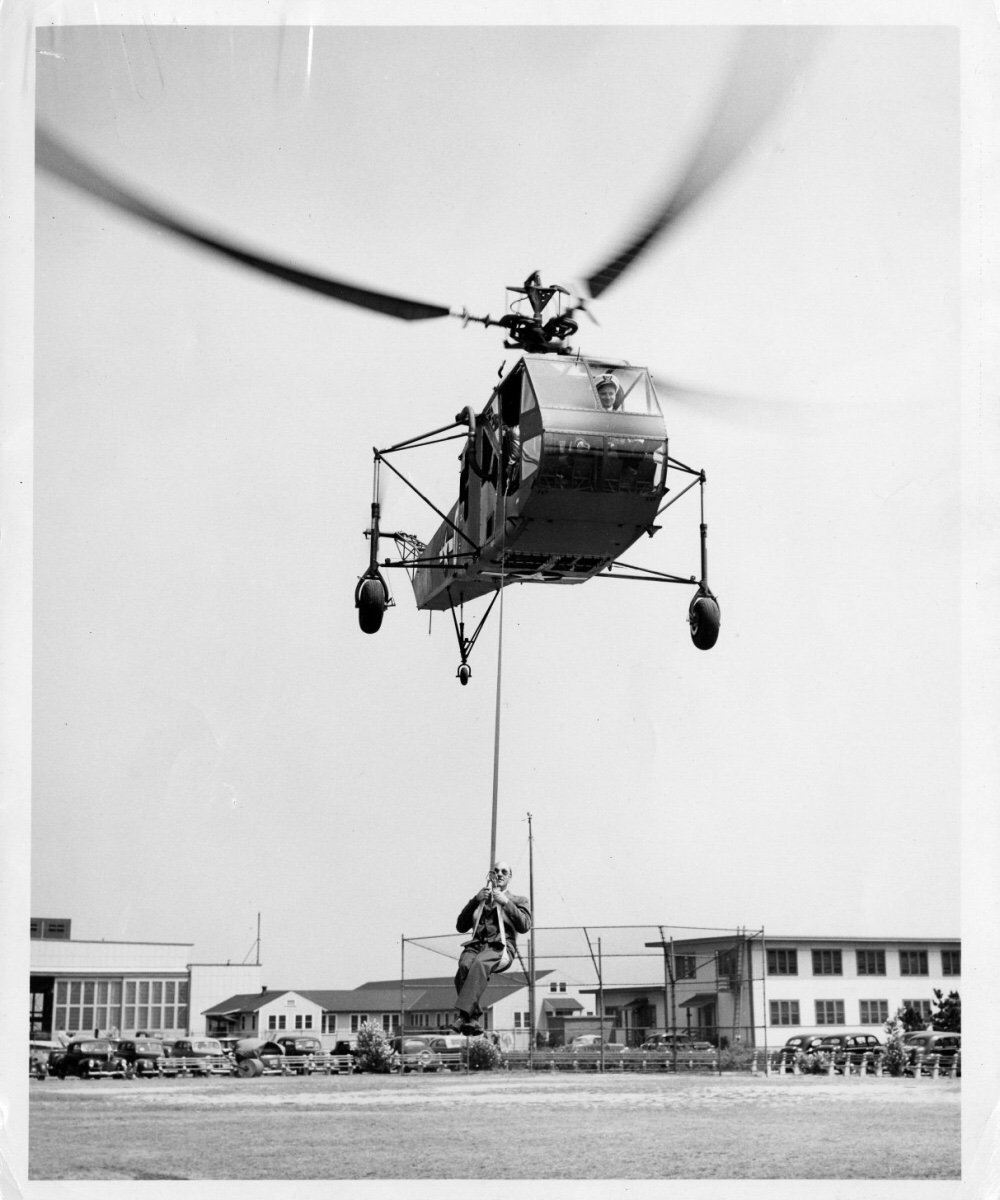 Cmdr. Frank Erickson hoists Igor Sikorsky during the development of the hoist capable helicopter in the early 1940s in Bridgeport, Connecticut.
The girls sat in the back seat of the car while Sikorsky drove, usually accompanied by another man from his company in the front passenger seat. Grandma Helen says the men were always perfect gentlemen during the brief eight-mile drive and there wasn't much conversation beyond a bit of small talk about the weather.
After they arrived at D.M. Read, the men would go into the department store to shop and my grandmother would walk the last two miles to her house at 288 Bostwick Avenue.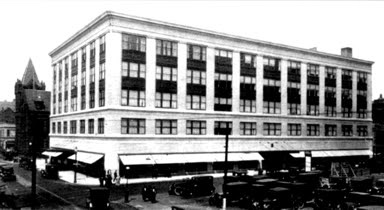 D.M. Read in Bridgeport, Connecticut.
2.
My grandmother spoke to me about community in the neighborhood where she lived, an area settled predominately by Hungarian immigrants and others from neighboring European countries such as Czechoslovakia and Yugoslavia, which were once part of the former Austro-Hungarian Empire.
Helen says that it was a wonderful time for her, even though it was a terrible time for many others in Europe suffering under tyranny and fascism.
The Stefuraks weren't wealthy but they weren't poor, either, and Helen's parents earned enough money so there was always coal for the stove, food in the pantry, ice for the ice box, and no one missed a meal. Peddlers rode up and down the streets of the neighborhood in horse-drawn carts selling vegetables door-to-door and Tuesday was Bank Day at the cinema and my grandmother could watch a double feature for a dime.
Helen loved going to the pictures and never missed a movie when it came out.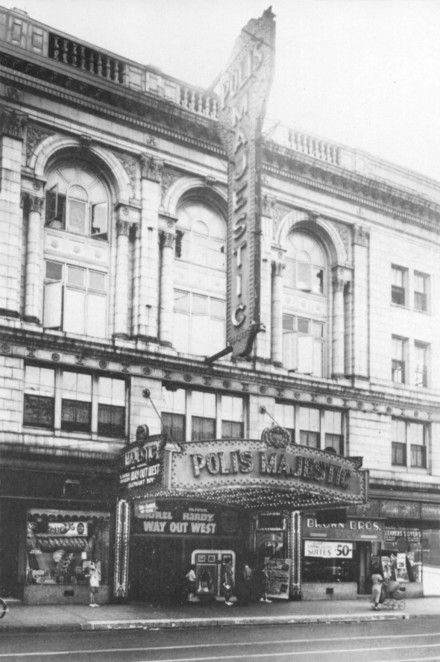 Poli's Majestic Theater in Bridgeport was built in the Beaux Arts style—with vaulted ceilings, gilded hand-carved moldings, seating for over 3,600 and a giant Hall theater organ—opened in 1922 as a vaudeville house and Mae West played there in 1927.
I never met my great-grandparents John Paul and Ethel Stefurak. John Paul died sixteen years before I was born and Ethel tried to hold off Death long enough to see her first born great-grandson but died three days after my birthday.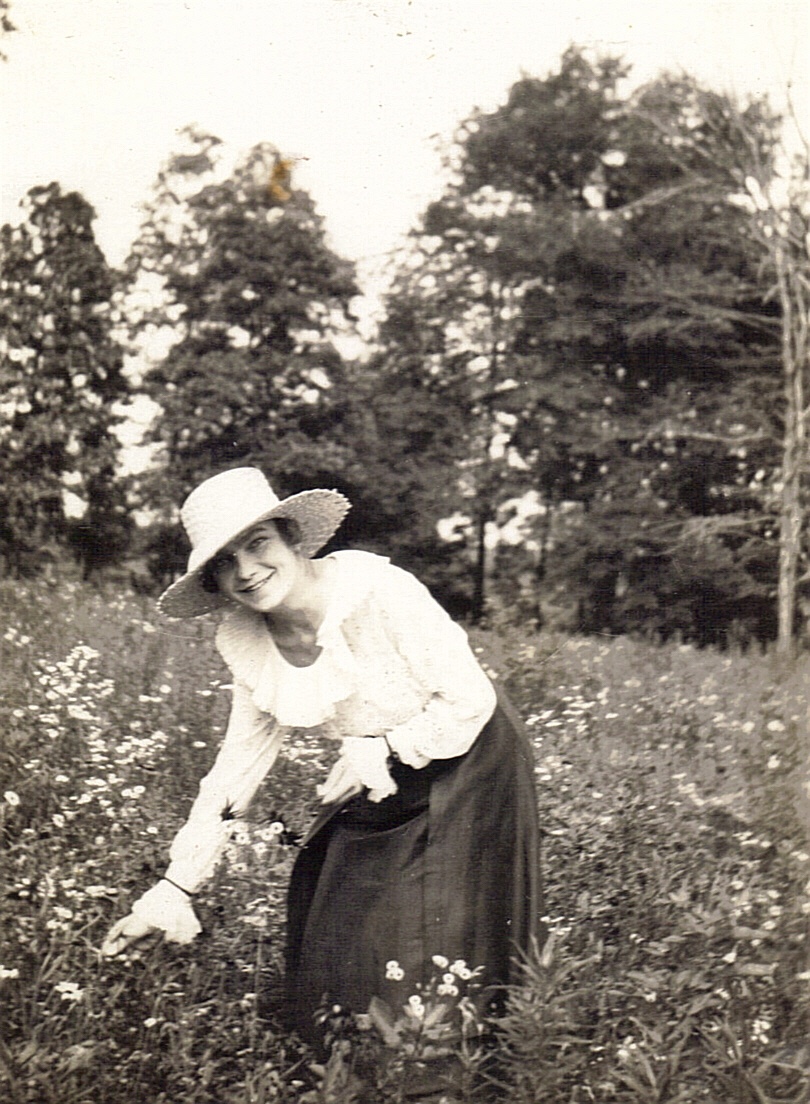 My maternal great-grandmother, Ethel Stefurak.
John Stefurak was a mechanic and he specialized in repairing cars in the early days of the automobile. Some years later my great-grandfather would get a license to be an electrician and supplement his income repairing radios. When the era of silent films gave way to talkies my great-grandfather was the go-to guy to install the new film projectors in the Bridgeport movie houses.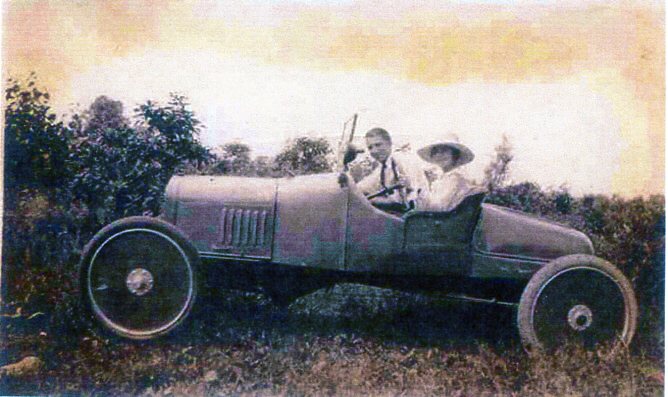 John Paul & Ethel Stefurak in the car my great-grandfather built in the 1920's.
John's father, Paul Josef Stefurak, didn't live to see the wonders of the 20th century. He was a blacksmith who specialized in making metal horseshoes and fabricating some of the parts for carriages during the horse and buggy era.
He was also a farrier—a specialist in equine hoof care—highly skilled in the art of the trimming and balancing of horse hooves and fitting their hooves with horseshoes.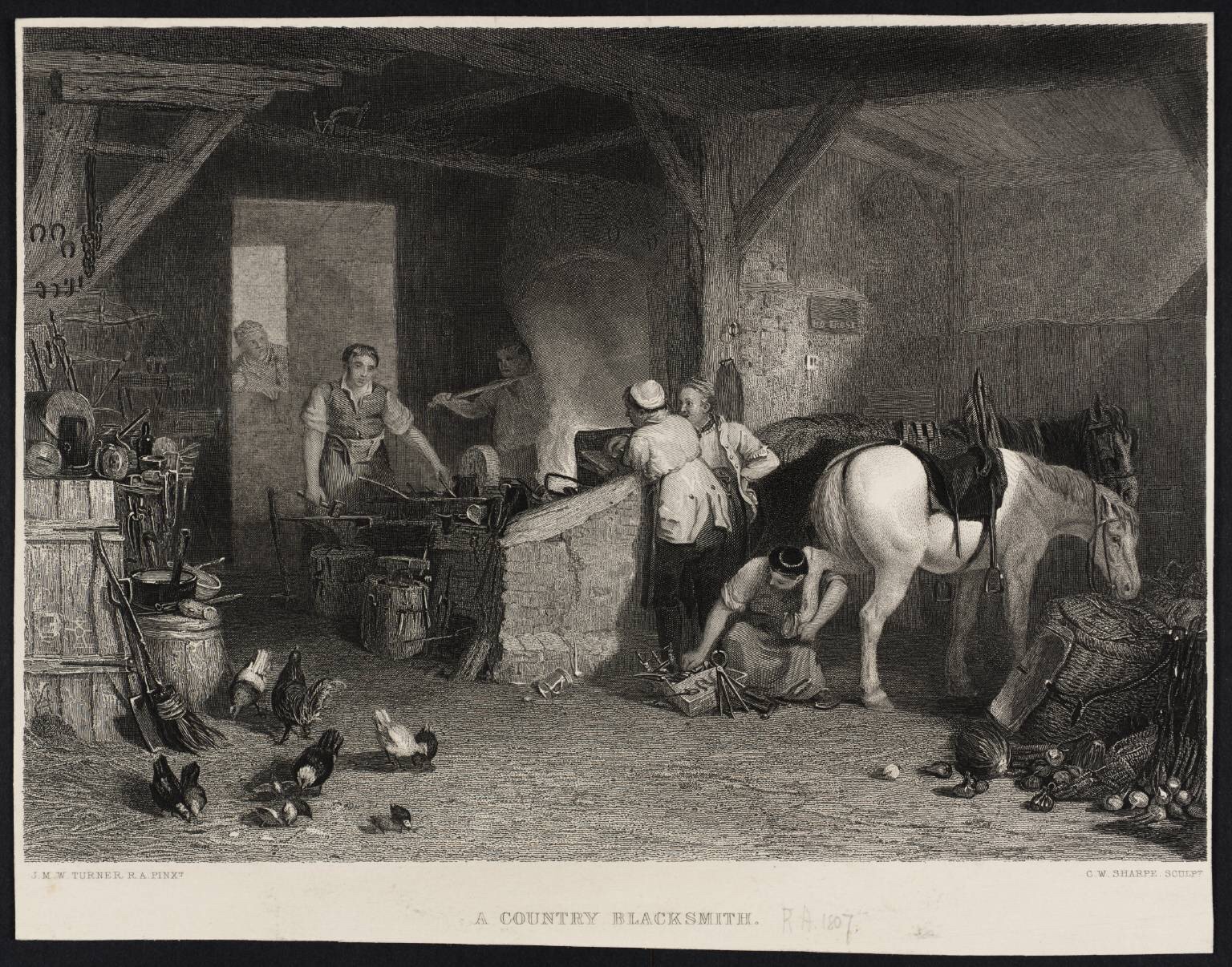 A Country Blacksmith (1859-61) engraved by C.W. Sharpe.
3.
And now, a brief digression to explain the title of this bit of biography: Ilonka the Raconteur.
The raconteur part is easy enough to decipher; my grandmother is a great narrator of her life and I've grown up hearing her anecdotes. However, the name Ilonka needs some explaining.
Ilonka is the name my great-grandmother Ethel called my grandmother when she was a child. The name is a Hungarian diminutive of Helen, the English form of the Greek 'Ελενη (Helene) which comes from 'ελενη (helene) which means torch.
I like to think that Ethel as a young woman in the 1920s was a bit of a flapper and an avid reader of classical pulp novelists like Dashiell Hammett, Raymond Chandler, Aristophanes, Cicero, Homer, and Virgil—and she came up with the name Helen for her daughter in 1922 while reading Book II of The Aeneid.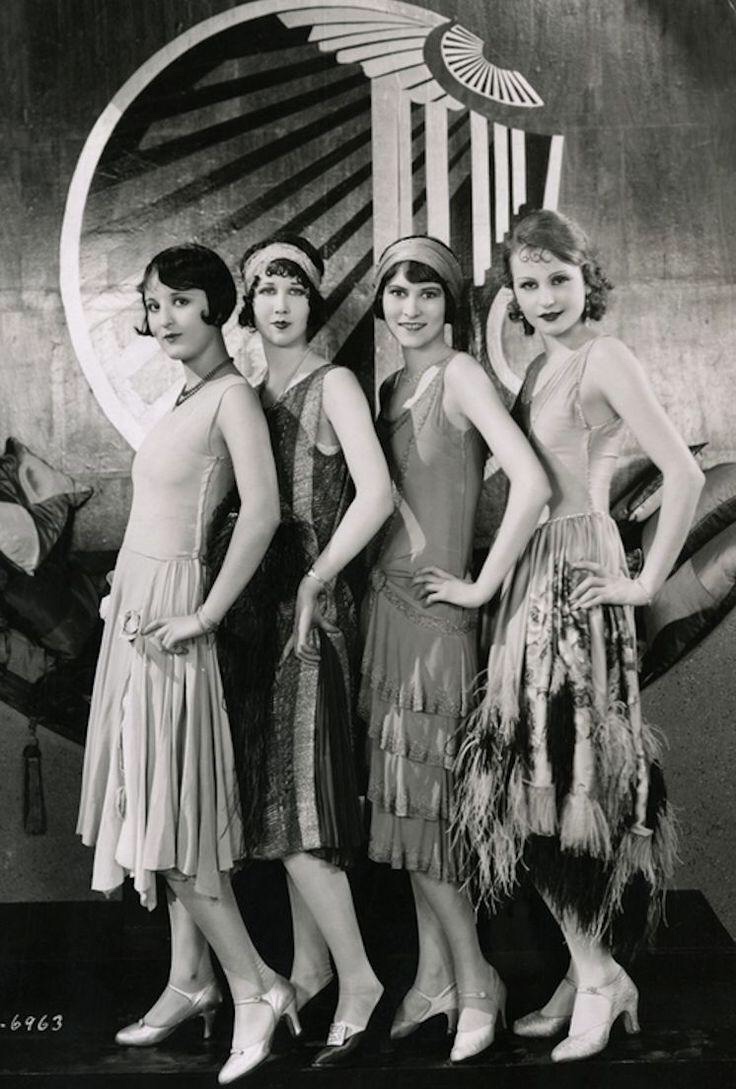 A quartet of stylish flappers in the early 1920s.
In the Greek myth of Helen of Troy, the 1920s flapper version of the tale, Helen was a gal from Sparta with a legion of suitors. The daughter of Zeus and Leda, she was a legendary looker and all the Spartan cats thought she was the bee's knees.
But, it was King Menelaus, the High Pillow of Sparta, that would claim Helen as his wife. Well, that didn't sit well with Paris, a big timer Prince of Troy who zeroed in on Helen's puss with his peepers and became so smitten with the kitten he thought he'd dust out and make a clean sneak and a mad dash home with the dame.
So, when Menelaus discovered that his frau had lammed off with Paris he called upon all the other suitors to fulfill their oath to defend the chosen husband against whoever should quarrel with him, and thus began the Trojan War.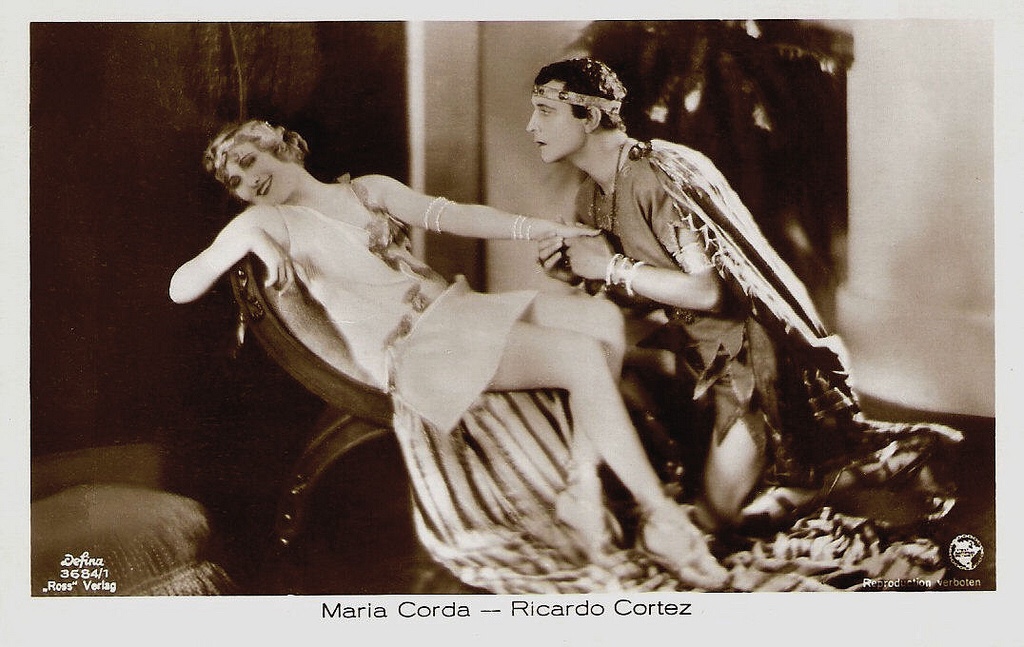 An image from a 1927 silent flick called The Private Life of Helen of Troy, a film based on a 1925 novel by John Erskine and directed by Alexander Korda that featured María Corda as Helen and Ricardo Cortez as Paris.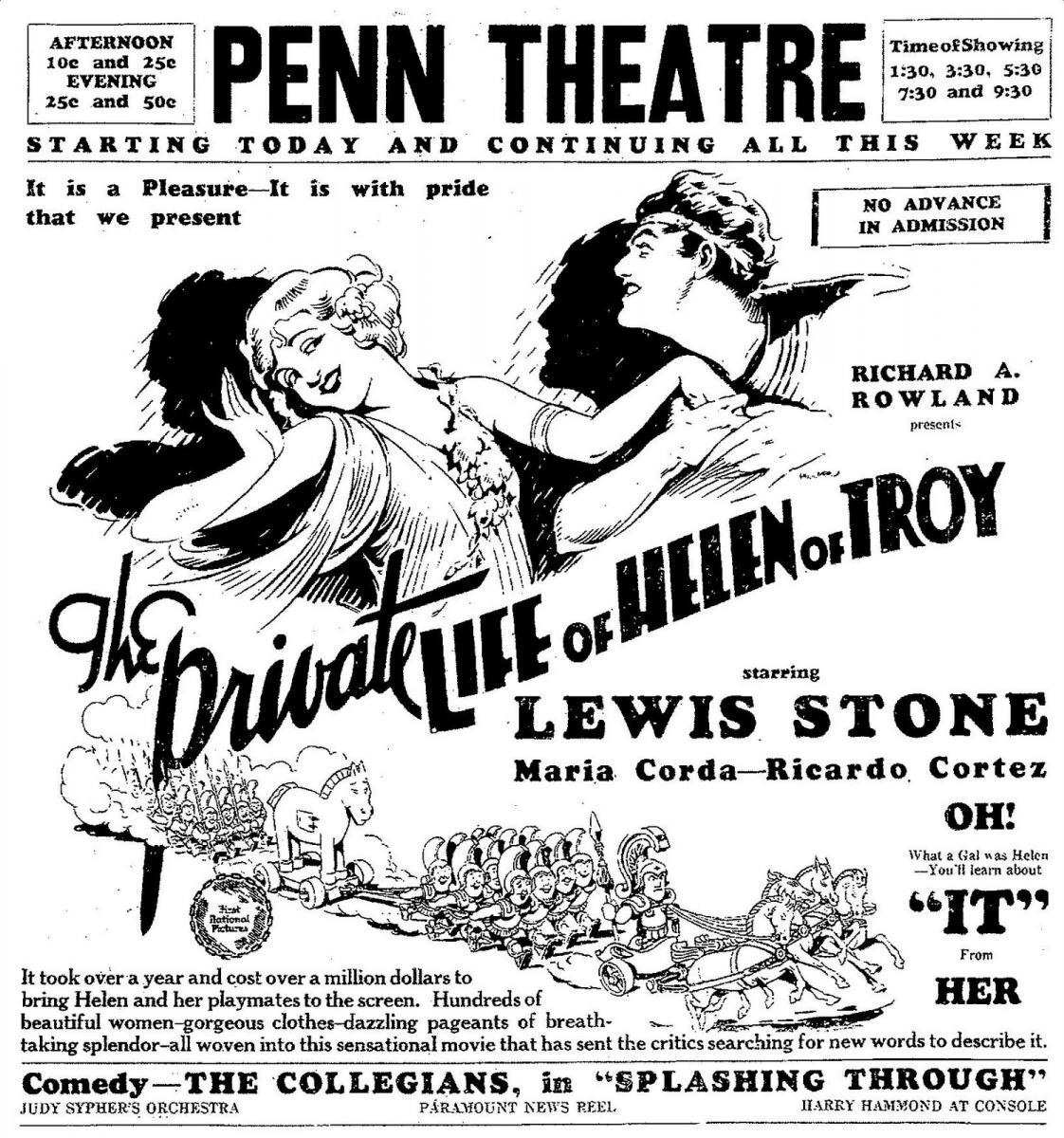 #
The above snippet of memoir is just the first three parts (3×336 words) of a work in progress. To be continued…