One would think the range of a telemarketer's reach would have a limit, but 336 Journal has received a report from the other side that dispels this notion, according to one irate spirit.
Most of us have received the notorious robocall regarding an extended warranty on our car. This scam has been around since 2007, and memes about it have been shared online in social media spaces since 2016. But, until recently, only living people have been targeted.
"These people are relentless," the spirit (whom I contacted via Ouija board) tells me. "And now it seems they can reach you anywhere—even in Hell."
His claim seems farfetched, and I say so, but he bangs his fists on the table with fury.
"I have friend—a demon who shall remain nameless because naming her will summon her to Earth—that is routinely interrupted by telemarketers while she's torturing damned souls! This is a real problem for everyone."
The spirit apologizes for his outburst.
"Look, I was a confused and angry spirit when I first crossed over. A real poltergeist. The kind that would knock books off shelves and shake beds. But, I've mellowed over the decades and I've finally accepted my demise. I just want to enjoy my afterlife without being dragged back into petty issues that plague the living."
I ask the spirit if he even owned a car when he was alive. Judging by his appearance and clothing, I'd guess he expired sometime at the end of the 19th century.
"Oh yes, I had one of the earliest models built by Karl Benz," he says, perking up with the memory. "I bought it with my life's savings in the late 1800s."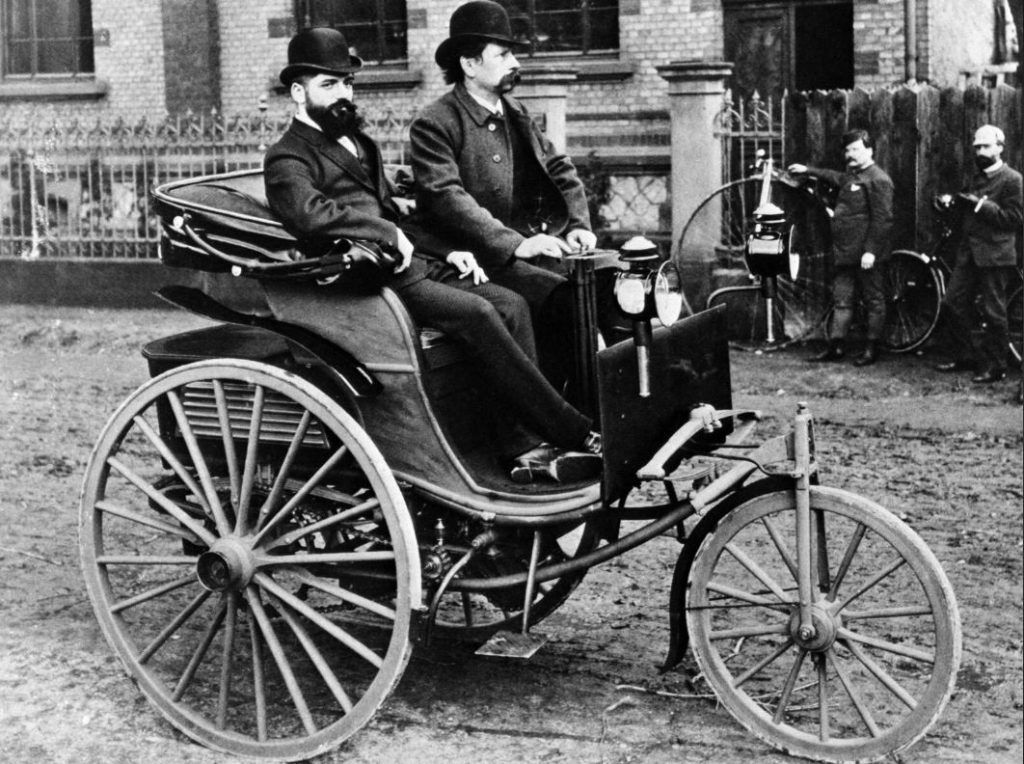 "Did you purchase an extended warranty?"
The spirit laughs bitterly and tells me there was no such thing in his day. And, besides, he says, "That car was a death trap!"
I ask if he died in his car.
"Are you kidding? I died of pneumonia, like almost everyone else in those days."