It's been raining cats and dogs where I live in Northern California wine country and rain brings out the blues aficionado in me. It also makes me feel nostalgic for Eugene, Oregon, where I lived for a very formative decade of my life, from age twelve to twenty-two. Eugene is Bluesville in my memory, and not only because it's where I truly and deeply fell in love with the blues but also because it's there where I fully, deeply, and existentially, experienced the blues; and most especially when it rained.
When I turned thirteen in the summer of 1977 I started listening to Mississippi John Hurt and Lightning Hopkins on the regular. I was nearing the end of my five year obsession with The Beatles and ready for some new music. Some other favorite albums were Billy Joel's The Stranger, which had recently been released, and a trippy, otherworldly, electronic music album called Oxygène by Jean-Michel Jarre.
That same year, John Belushi was in Eugene filming National Lampoon's Animal House and he met and befriended a local blues artist named Curtis Salgado, who was playing a gig with his band The Nighthawks. That meeting and friendship inspired the creation of The Blues Brothers on Saturday Night Live and a couple of years later in 1980 the movie came out and the soundtrack for it became hugely popular and reintroduced the likes of James Brown, Cab Calloway, Ray Charles, and Aretha Franklin to the current generation of young people.
And that was the year that Eagle Park Slim came to town. His motto was "ain't no time to hate" and his mission was "peace through music." He's one of my favorite blues musicians that never achieved national or international fame and I think it's a damned shame—not only because he was someone I knew as a friendly and familiar acquaintance that passed through my own early years like a reoccurring character in a television series but because he was the cool locally famous musician that was accessible to the people in the streets.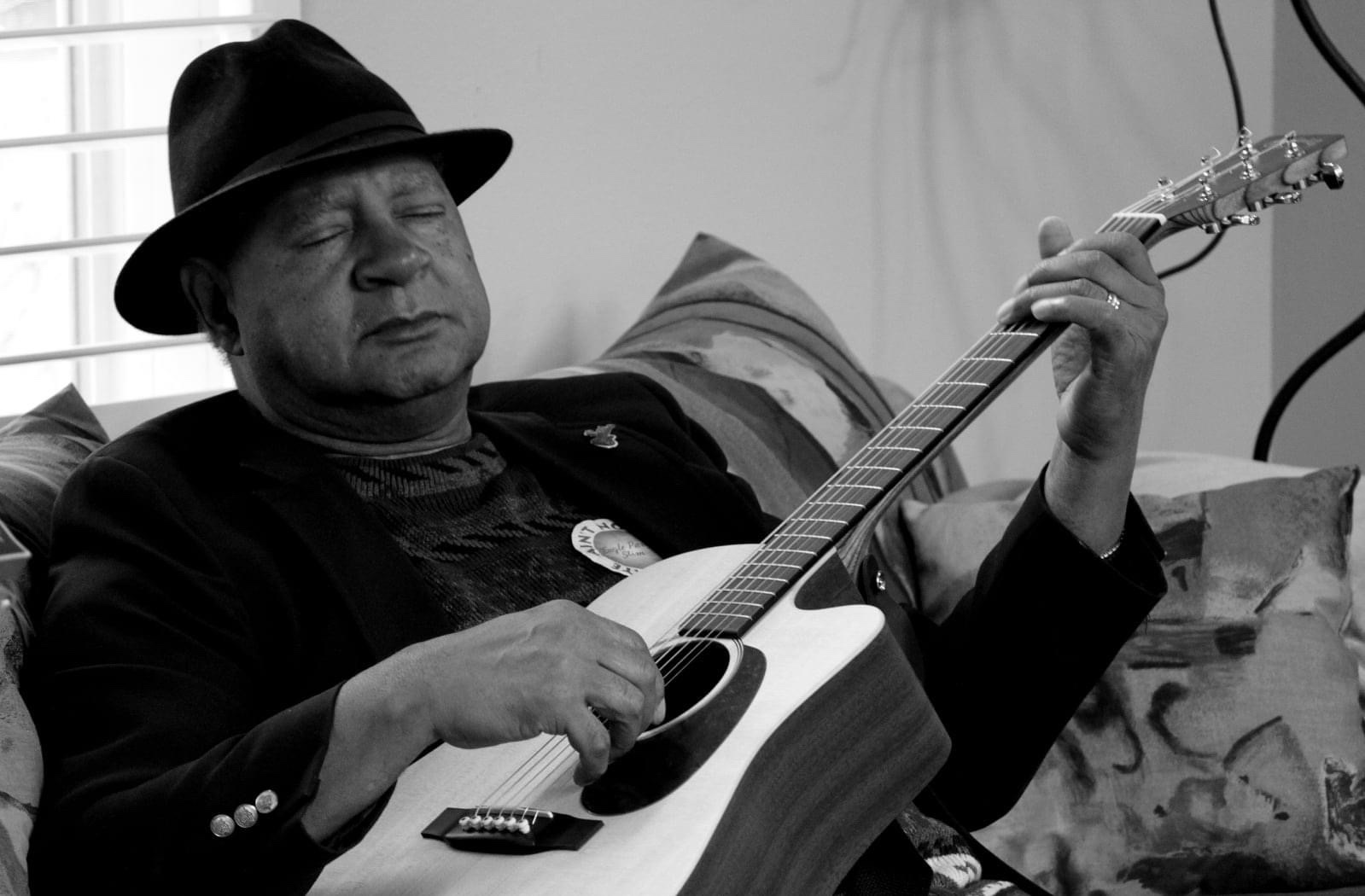 Eagle Park Slim was thirty-eight years old when he moved from Colorado to Oregon, and he got to work immediately as a blues busker in the streets of downtown Eugene and around the University of Oregon campus. Slim was already a seasoned professional that could make himself at home playing music on the streets, coffeehouses, and public markets of any town or city with just a chair and his guitar and a kazoo. He was a cat that played the kind of music that is intimate and warm and he sang the blues in a way that makes you like him because he makes you feel good and makes you feel like you matter.
Autry McNeace was born on January 11th, 1942, in Eagle Park, Illinois. He grew up with the blues and started playing at his mother's club, The Village Tavern, in 1954. I don't know when he took on the name Slim to go with the name of his city of birth but he was still in Eagle Park in the 1960s, working a regular gig on Sundays at Leo's Tavern, playing guitar with Little Walter J. & His Hard Working Phantoms.

He expanded his territory to East St. Louis and across the river in St. Louis, playing with blues pianist, Johnnie Johnson. During his lifetime, Slim would also play along with Chuck Berry, James Brown, Muddy Waters, Jimmy Reed, Sonny Boy Williamson, Percy Mayfield, Ike Turner, Little Walter, Joe Cocker, Keb Mo, and The Red Hot Chili Peppers. I'm sure I've left out many other famous and well-established artists.
In the 1970s, before he settled in Eugene, Slim moved to Colorado, and Eagle Park Slim & The Mile High Blues Band were the house band at an after hours club in Denver, with a regular gig Thursday to Saturday from 11pm to 3am.
I was fourteen or fifteen when I first met Slim and heard him play the blues and I got to know him better after I graduated from high school, when I was working at Prince Pückler's, an ice cream parlor with one shop at 8th & Willamette downtown and another on 13th Avenue, across the street from Poppi's Greek Taverna and Lenny's Nosh Bar. I worked at both locations and I always treated Slim to a cup of coffee whenever he came into the one of the shops.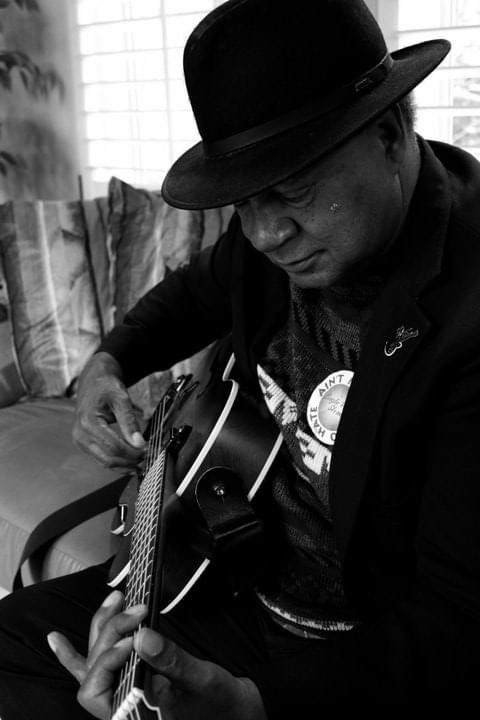 The free coffee for Slim continued over the years and our conversations continued when I worked at the Coffee Corner kiosk at 5th Street Public Market in the mid-eighties. My jam on the boom box in the kiosk was usually blues (I was also obsessed with Joe Jackson's Jumpin' Jive) and I think he appreciated my musical taste when he sat at table in front of the kiosk. I thought of that table as the musician's table because if it wasn't Slim sitting there it was often Steve Ibach and Teddy Boy Roix and sometimes my good friend, Joe Lewis. They were all in a local band called The Soulsations that was very popular in town.
In those days you could go out almost any night and hear the blues played live for free or so cheap that it didn't matter. There was a Monday night Blues Jam at Old Taylor's on campus that you could see for fifty cents. From 1982-1986, if I wasn't at Lenny's Nosh Bar I was out somewhere else listening to blues.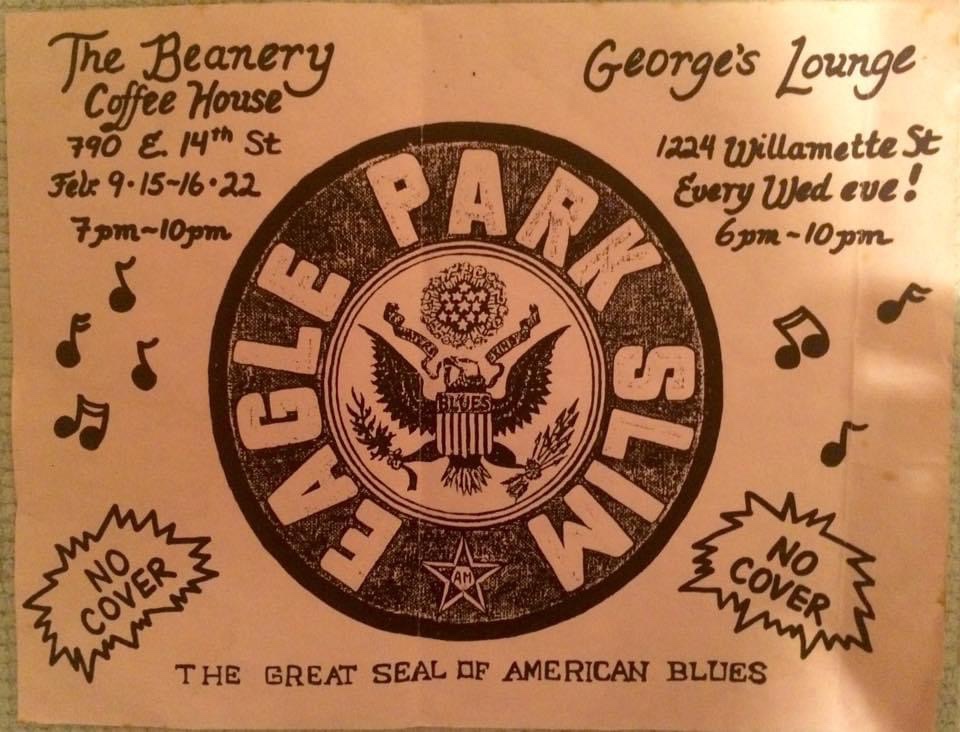 And, you know what, Eagle Park Slim was always around. Like the patron saint of Bluesville. A warm presence that made everyone around him feel happy, which is damn strange when you consider that singing the blues is often a synonym for being sad. Hearing Slim play the blues was the antidote to sadness. And I always wondered why he wasn't famous.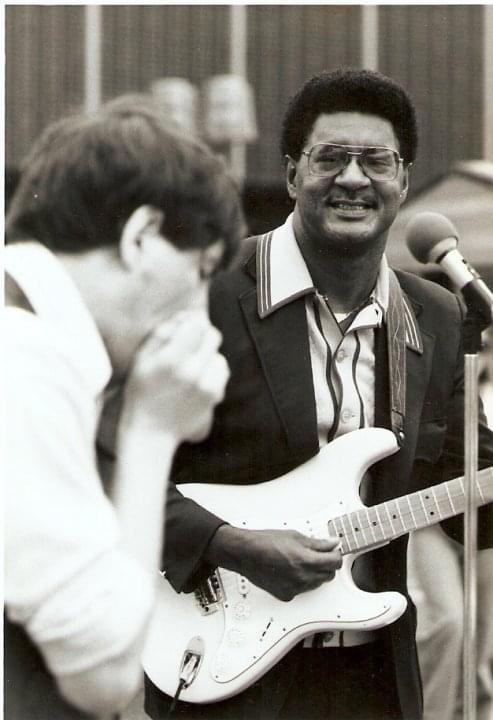 I spoke over the phone recently with Slim's long-time friend and sometime companion, Jan Brown. She tells me that she met Slim in 2002 at a bus stop and he was boldly flirtatious, singing a Lou Rawls song to her while they were waiting for the bus. She complimented him on his singing voice, unaware of his profession, and he introduced himself and gave her a flyer advertising his next gig with one of the bands he played with called The Vipers.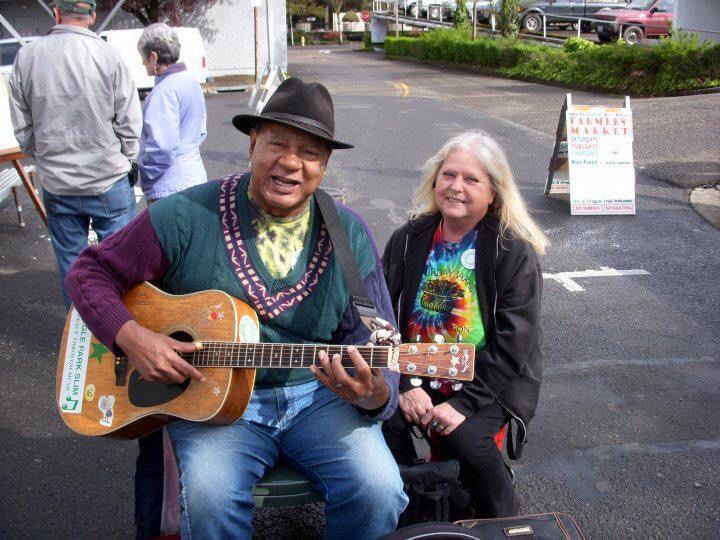 She was a busy single mom and didn't get out much to hear live music but she recognized his talent immediately. They rode the bus together and before he got off at his stop he gave her his phone number and told her to give him a call sometime. Later that day, at the adult foster home where she was working as a caregiver, she showed the flyer to a couple of women, a resident and her boss, and they both squealed with excitement. Turns out they were both Eagle Park Slim fan girls. Jan called Slim and went out to see his show and it was the beginning a beautiful friendship and partnership that lasted for twelve years, until they parted amicably in 2014.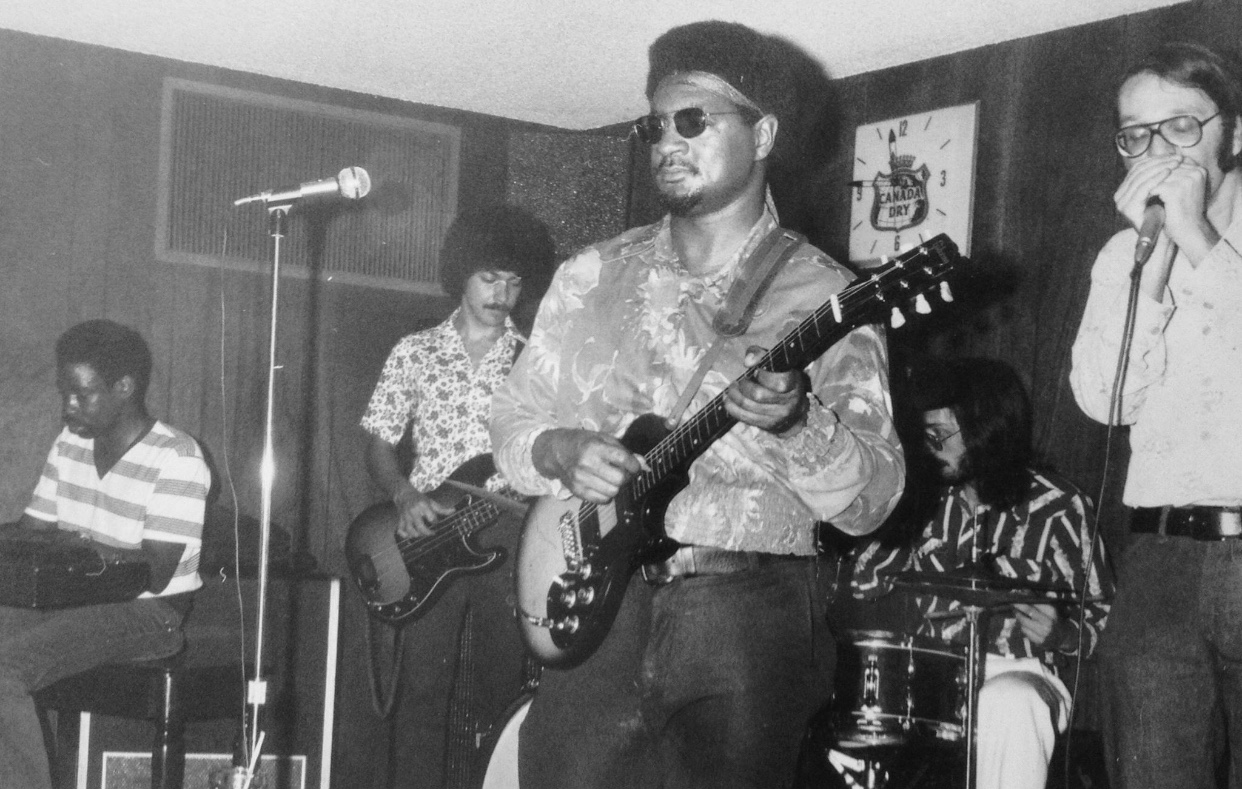 I also talked with Slim's friend, Randy Layton, who released Slim's first professionally produced album, Northwest Blues (1998) as a CD made to look like a vinyl record from the 1960s. Randy's intention was to give Slim an album to sell when he was busking that looked good and one that Slim owned after the first pressing. The album has 22 tracks that Randy says "was pretty much a compilation of cassettes he gave out in the streets in the early days of busking." Randy, also an accomplished writer, wrote the liner notes.
A few random things about Slim:
He frequently wore a fedora, like any self-respecting blues man, and quite often a tie-dyed shirt with dress pants. Like a true Eugenean, he loved his tie-dyed shirts and he had a multitude in his closet.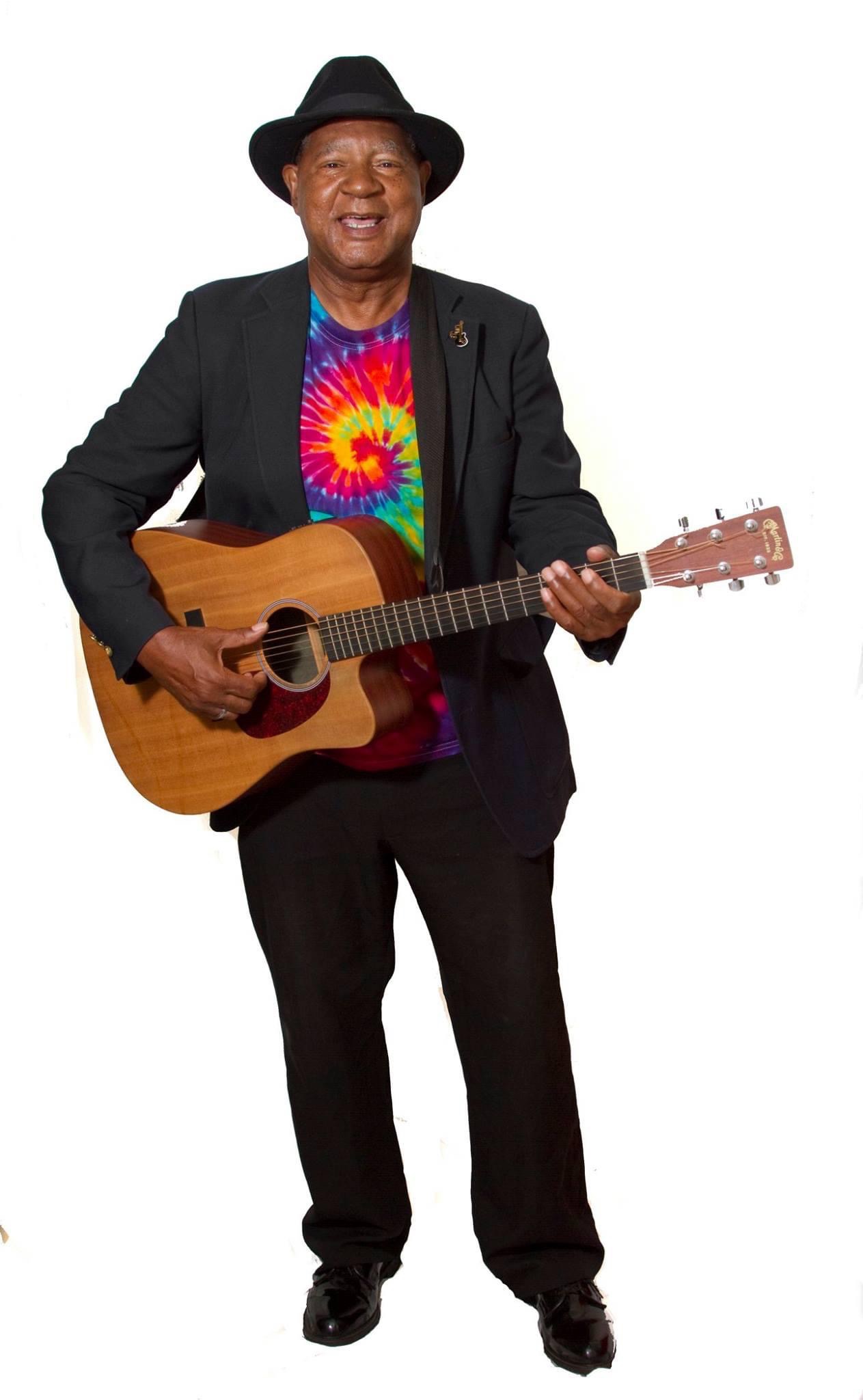 He usually arrived to his evening gigs by taxi. Often a friend would drop him off at a street corner when he was busking. If he was playing at a bar and you offered to buy him a drink he might accept a snifter of brandy.
At home, he had a poster of Jimi Hendrix on his wall and another picture of Jimi in the window near the recliner where he always sat. Slim revered Hendrix.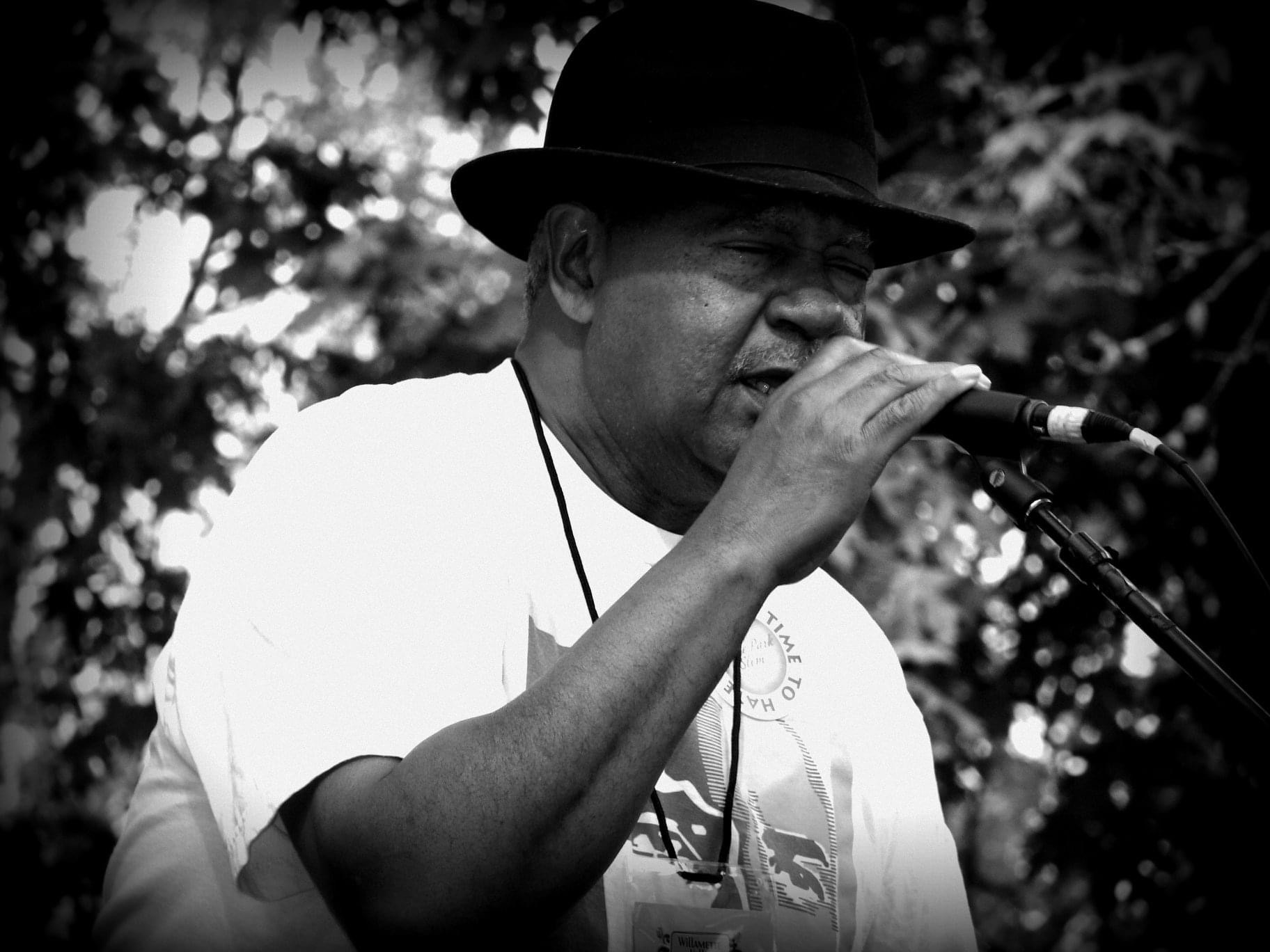 And, in closing, Eagle Park Slim is remembered by many people as the first person they met when they came to Eugene. And most of those people will tell you how much they loved him and the impact he made on their experience in Eugene. And Slim loved them back. And he loved Eugene.
Which brings us to this song.